Descriptions:
This nice set of the brand new classic fun toy with you to children's kitchen made of wood. Home Food, but also as a standard, so why not share it with this basket full of goodies in the park in place? Not suitable for children under 3 years of age.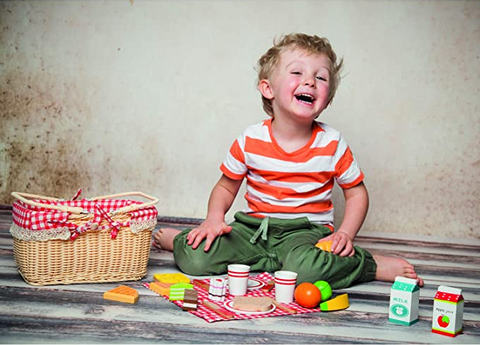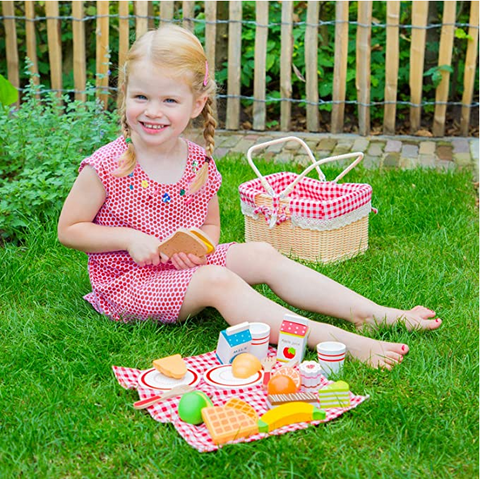 This picnic set contains: juice, milk, fruit, sandwich with cheese, croissant, 2 cups and plates, 2 cutting knifes, 2 forks , tablecloth and sweet treats.
This toy set is part of the "Bon Appetit" collection of New Classic Toys.
Encourages the creativity and hand-eye co-ordination skills of children
Designed for anyone aged 3 and up, this imagination toy can be enjoyed by every child in the family
New Classic Toys stands for quality and educational toys. All products comply with the strictest safety requirements conform the EN-71 standard.
Dimension 19 x 26 x 17 cm
With a lot of accessoires
Detail:
Product Color :Multi Color
Recommended age: above 3 years old
Material: Plastic
Number: 1
Product size :27.48 x 19 x 17.48 cm
?
Safety warning:
not appropriate for children under the age of 1
?
?